ROBOTIC SYSTEMS FOR SYRINGE HANDLING
Fully Automated Logistic
for Pharmaceutical Production Plant
DISCOVER
TODAY THE PRODUCTION OF PREFILLED SYRINGES (PFS) REMAINS A COMPLEX AND COSTLY, MULTI-STEP PROCESS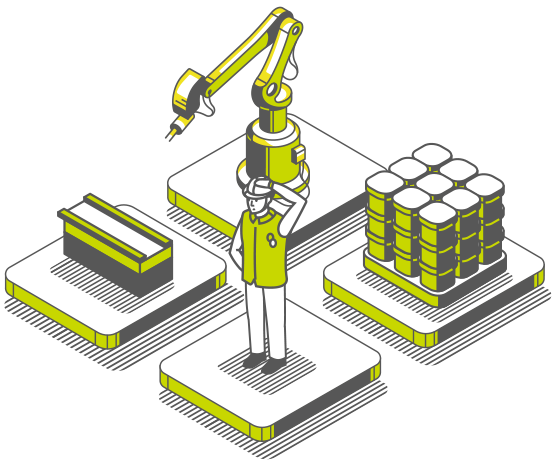 "Krysalid® automated handling systems have been designed to fill the gaps and resolve handling issues in pharmaceutical production chains using nested containers such as syringes.
This ensures economical and streamlined production, compared to the numerous challenges of a usually partially manual process".
(Eric Lepot Krysalid white paper 2015)
TOWARDS AN OPTIMIZED WORKFLOW WITH DECISIVE ADVANTAGES…
Invest Wisely with our turnkey approach
Robotic handling of nested syringes for instance, significantly reduce the cost of manual operations and associated risks of errors. Furthermore, you will benefit from unrivaled efficiency rates.
Simplify the Making of your products
Thanks to our universal compatibility, the modular Krysalid® automated handling system offer you a straightforward, and adaptable solution for your production plant workflow. Should any products need post-sterilization; your favorite autoclave system can also be integrated seamlessly.
Get Controlled Quality at every manufacturing steps
Each nest can be laser marked, identified and checked when automatically loaded or transferred into stable and secured pallet containers or carts, allowing easy reconciliation of production batches.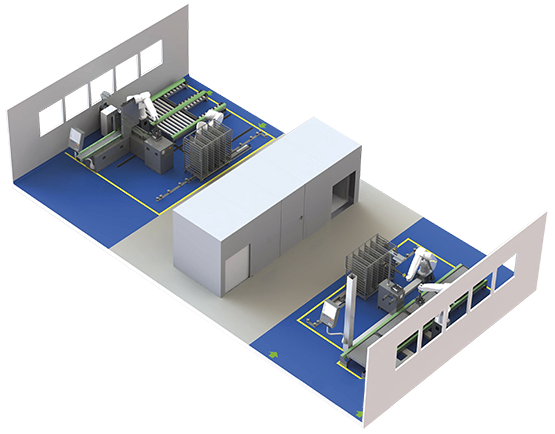 THE KRYSALID® ECOSYSTEM
Universal compatibility to handle any nested containers. The combination of existing "standards" with our clever patented components ensure safe and easy handling.
MEDIAS
Meeting your highest expectations since 2012
DISCOVER THE KRYSALID® SOLUTIONS
Ask your free sample kit now
Request a demo
Request our white paper
Have a question? Feel free to ask…
CONTACT INFO